Welcome to Home Check Consultants, specialists in the pre-purchase evaluation of single and multi-family residential properties.
At Home Check Consultants, we strive to provide the home buyer with a level of service that matches the significance of the purchase they are about to make - in all probability the single largest investment of their lives. With every inspection comes years of education, training and professional experience. We share this special knowledge with the home buyer to ensure that their investment decision is an informed one.
We will provide you with a comprehensive home inspection covering hundreds of items in your new home. We will use our vast knowledge and expertise to conduct a thorough examination of your homes construction and equipment. A written detailed home inspection report will be delivered to you, giving you vital information that will be important to you for years to come.
If you are not happy at the end of the inspection, we will give your money back and hire an inspector of your choice to inspect the home!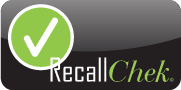 Our Contract
View a copy of our contract - Click Here